Using a non-IRS limited slip in a 7.5 or 8.8 Ford IRS axle requires the builder to choose between leaving out the axle retainer clips, or machining the differential side gears to accept them.
For those who want to keep their retainer clips, I've come by the following diagram for machining the side gears: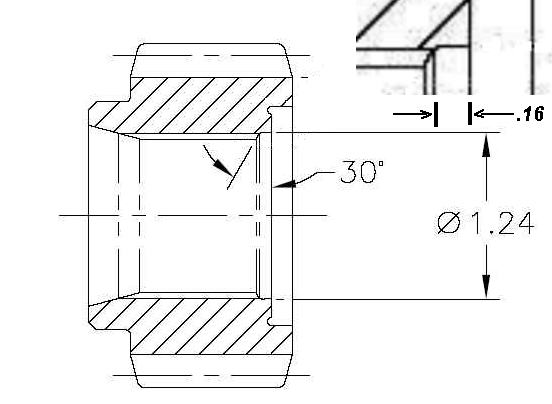 I originally found this drawing on TCCOA in a post here, courtesy of 392Bird.  No idea where it originally came from.
The side gear in the drawing is straight cut, unlike the gears used in the Trac-Loc, but that doesn't really matter.  What's important here is the bevel machined between the inboard side of the splines and the gear face for the c-clip.  This bevel will allow your IRS retainer clip to compress, so that you can remove the half shaft without having to disassemble the center section to compress the clip.